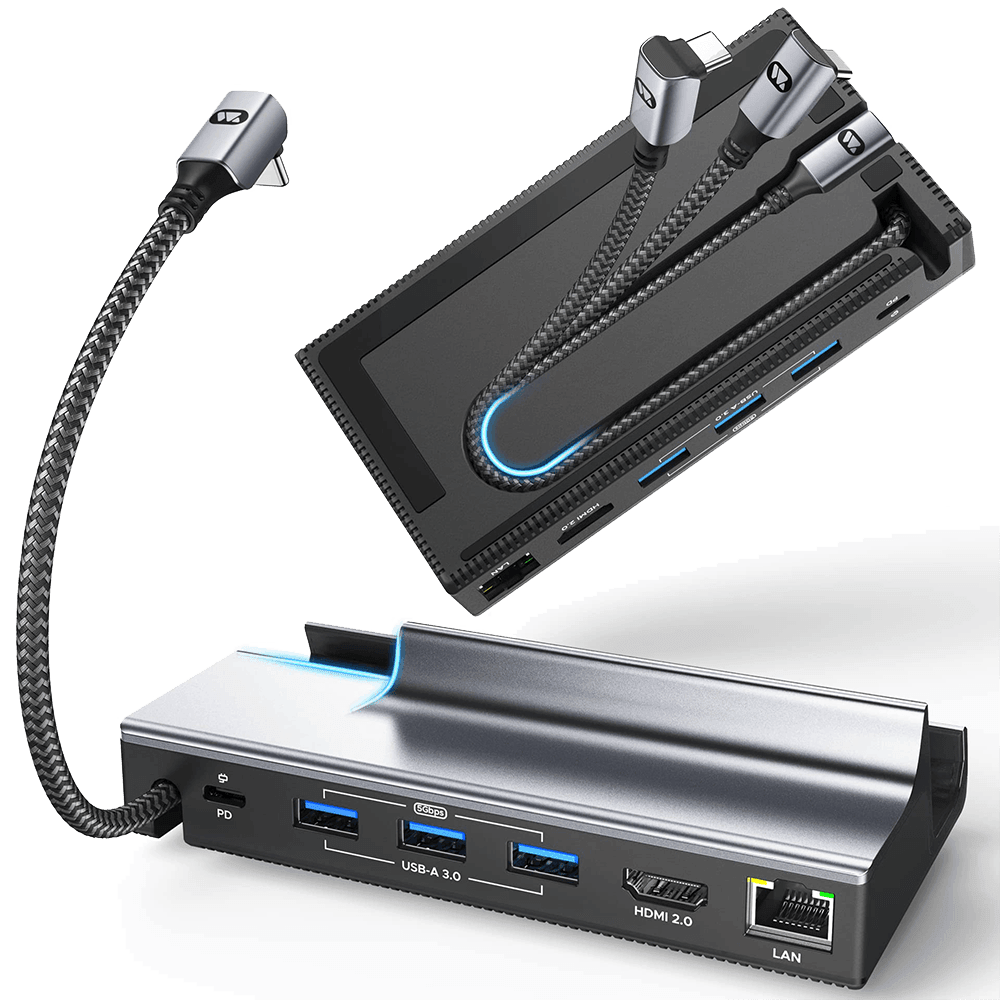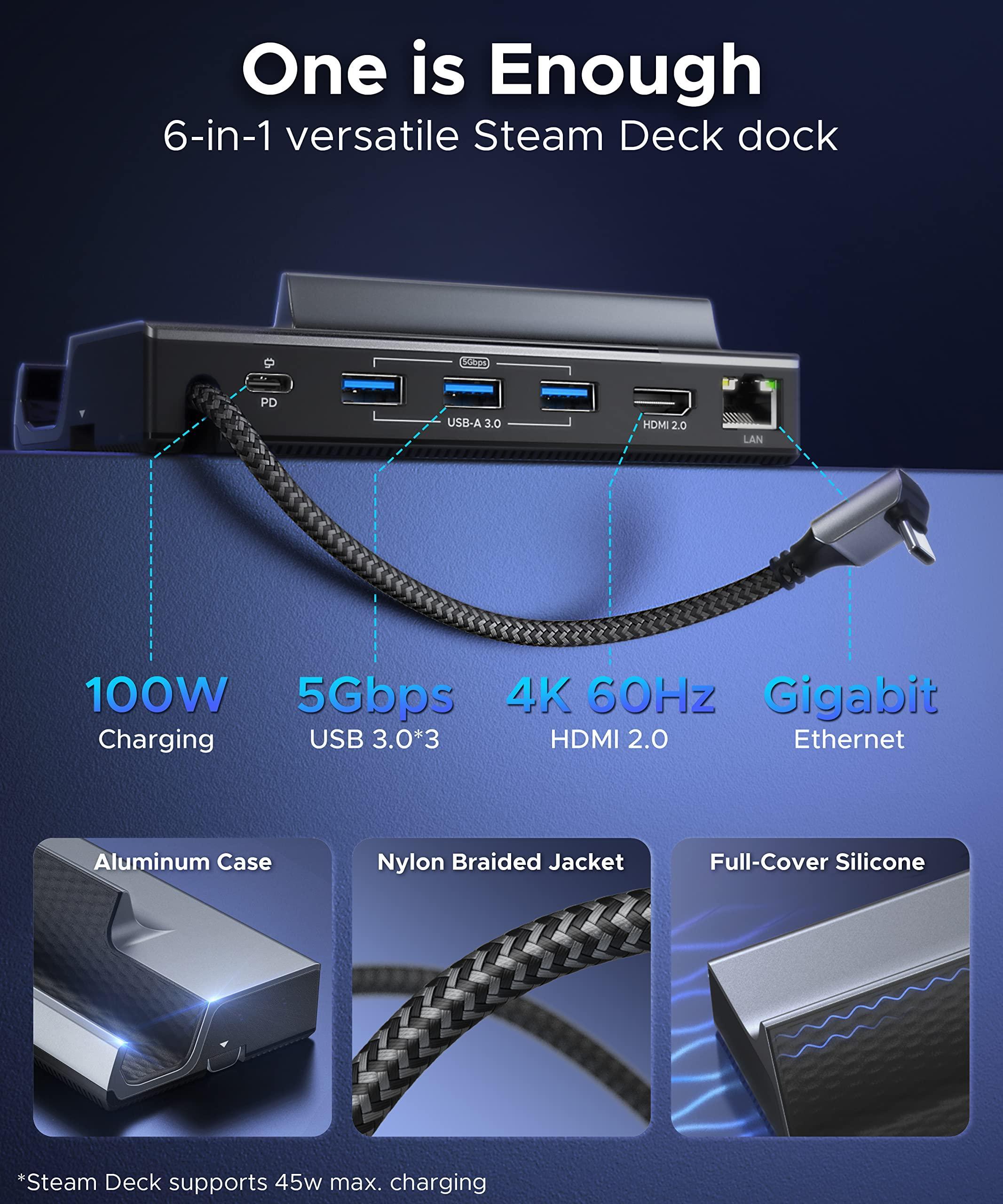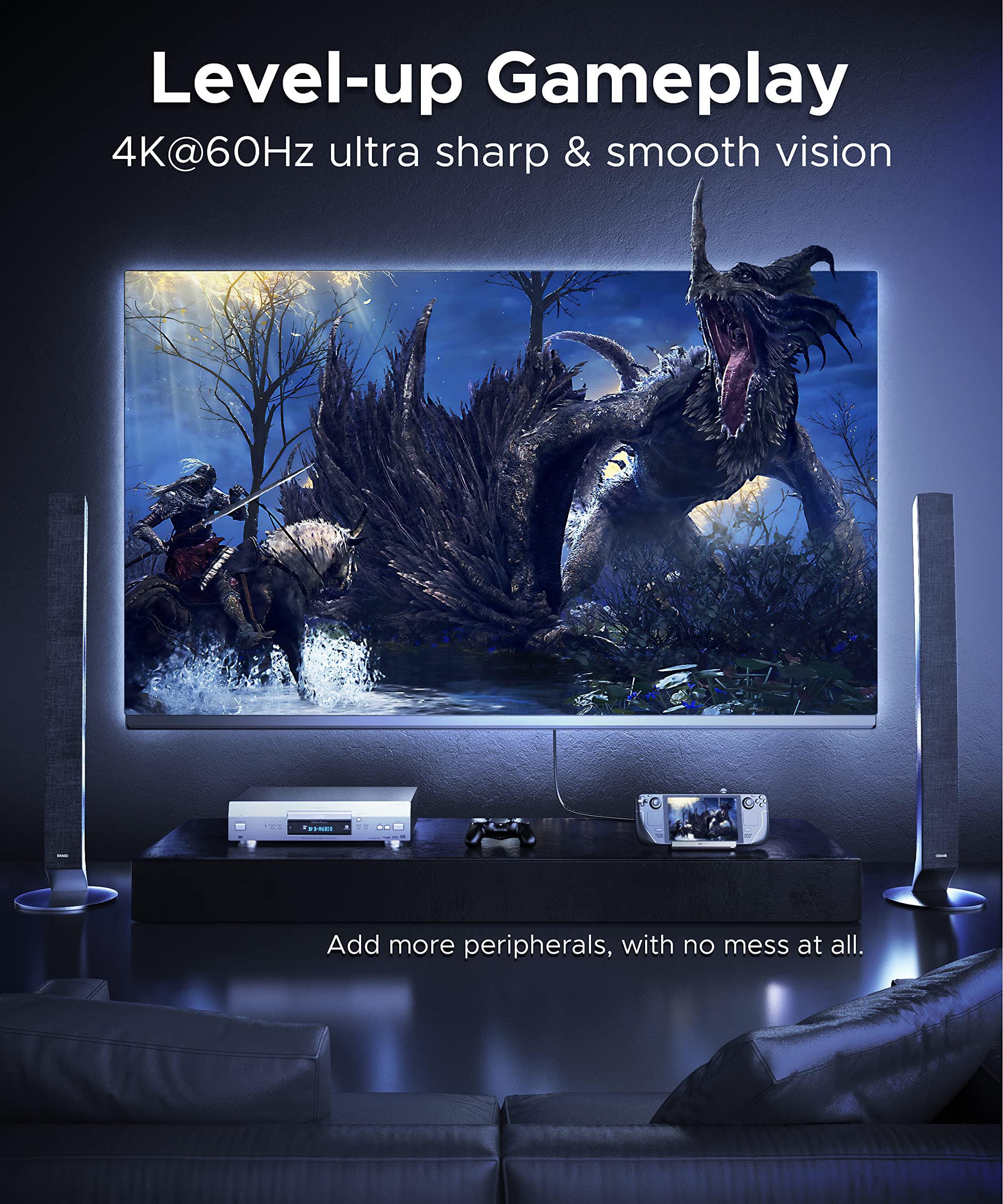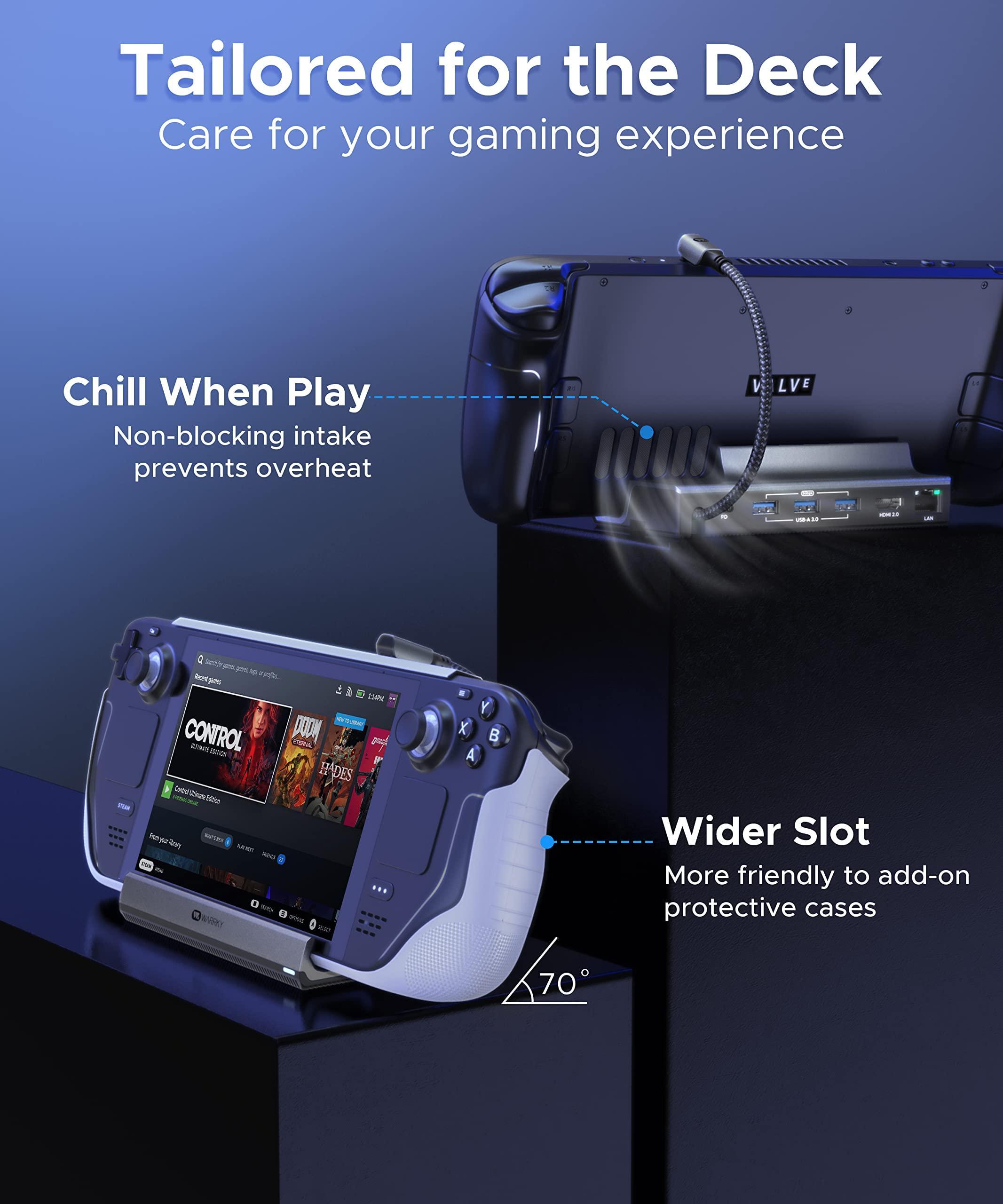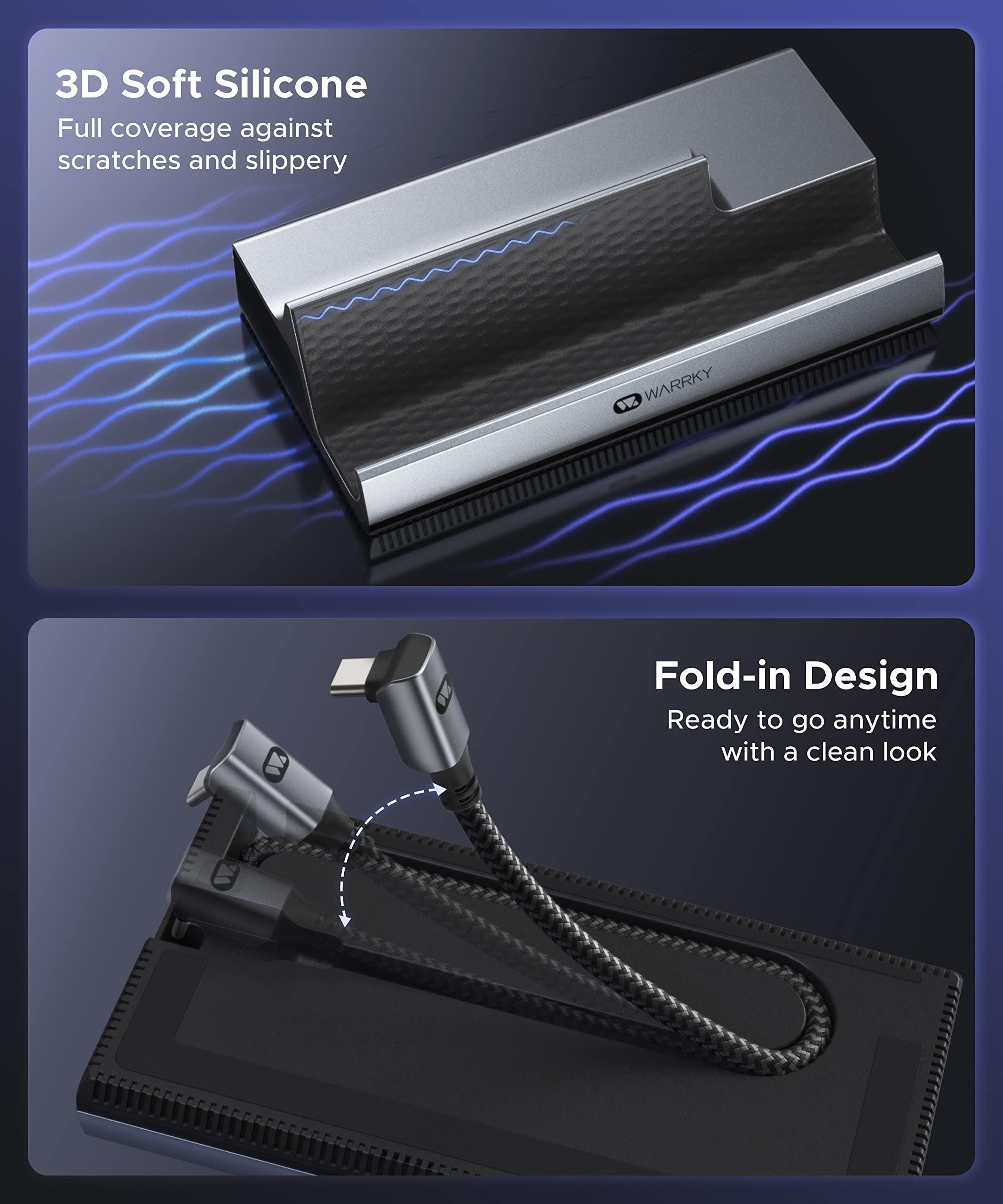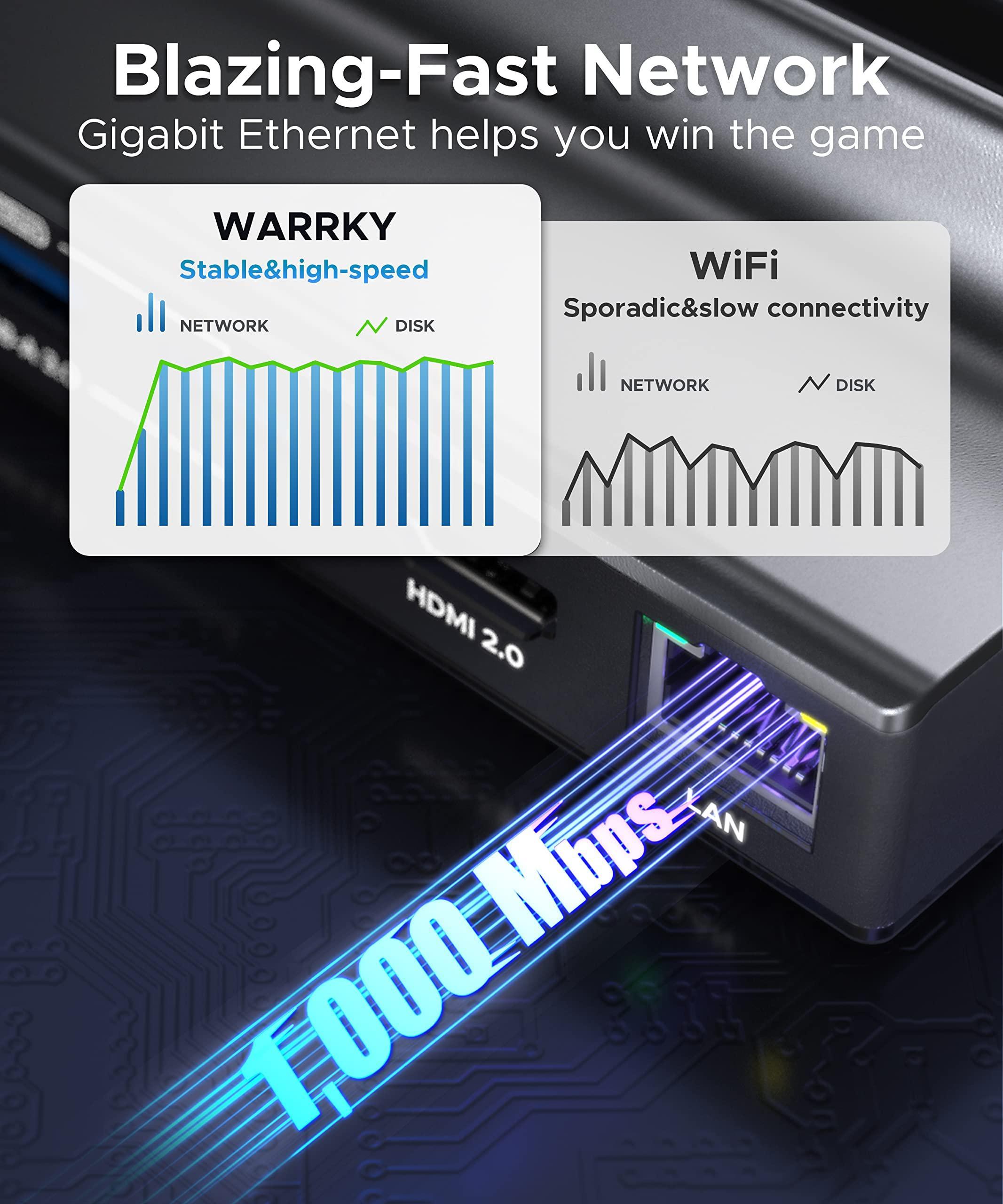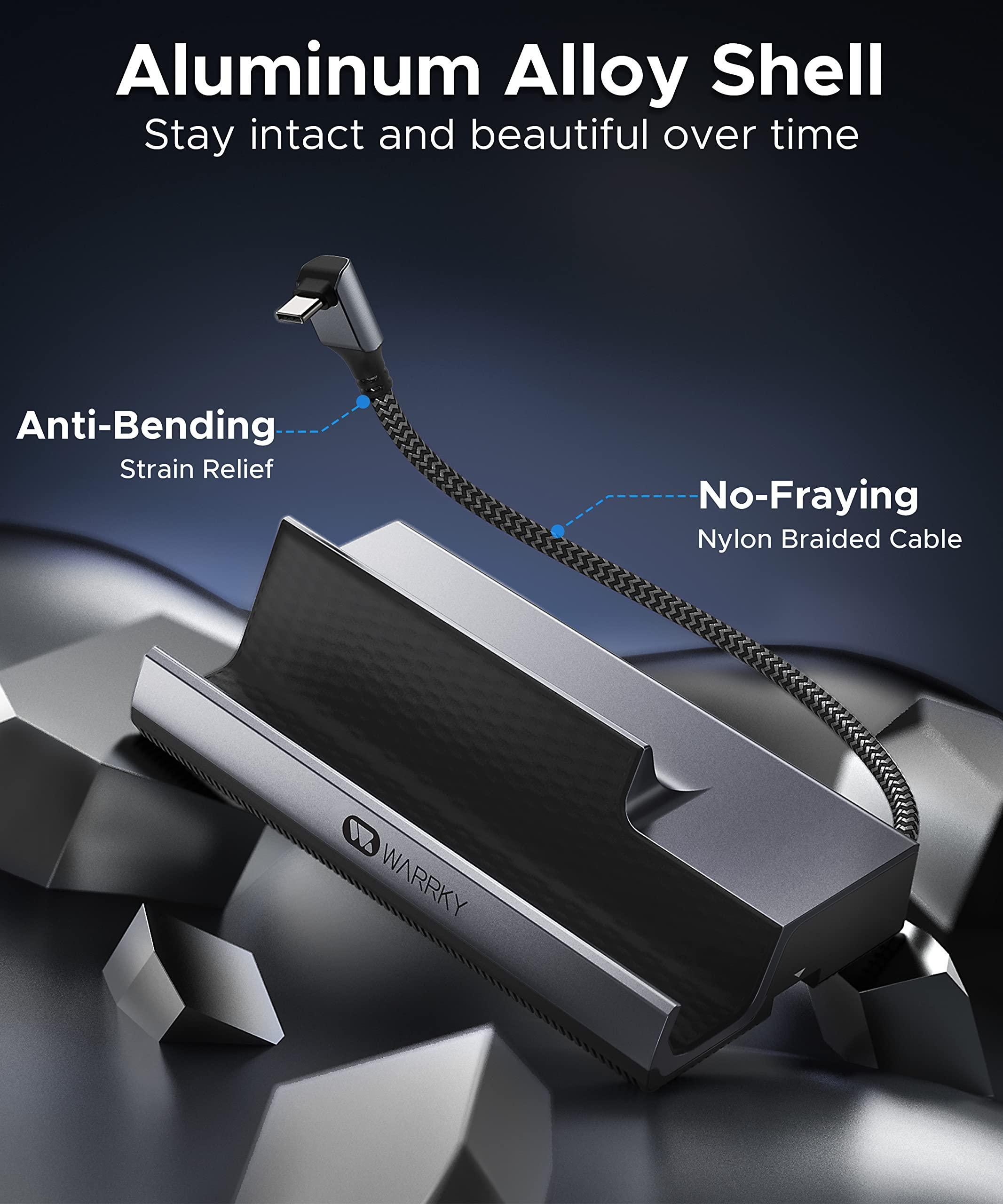 6 in 1 Steam Deck Dock Silver Gray
---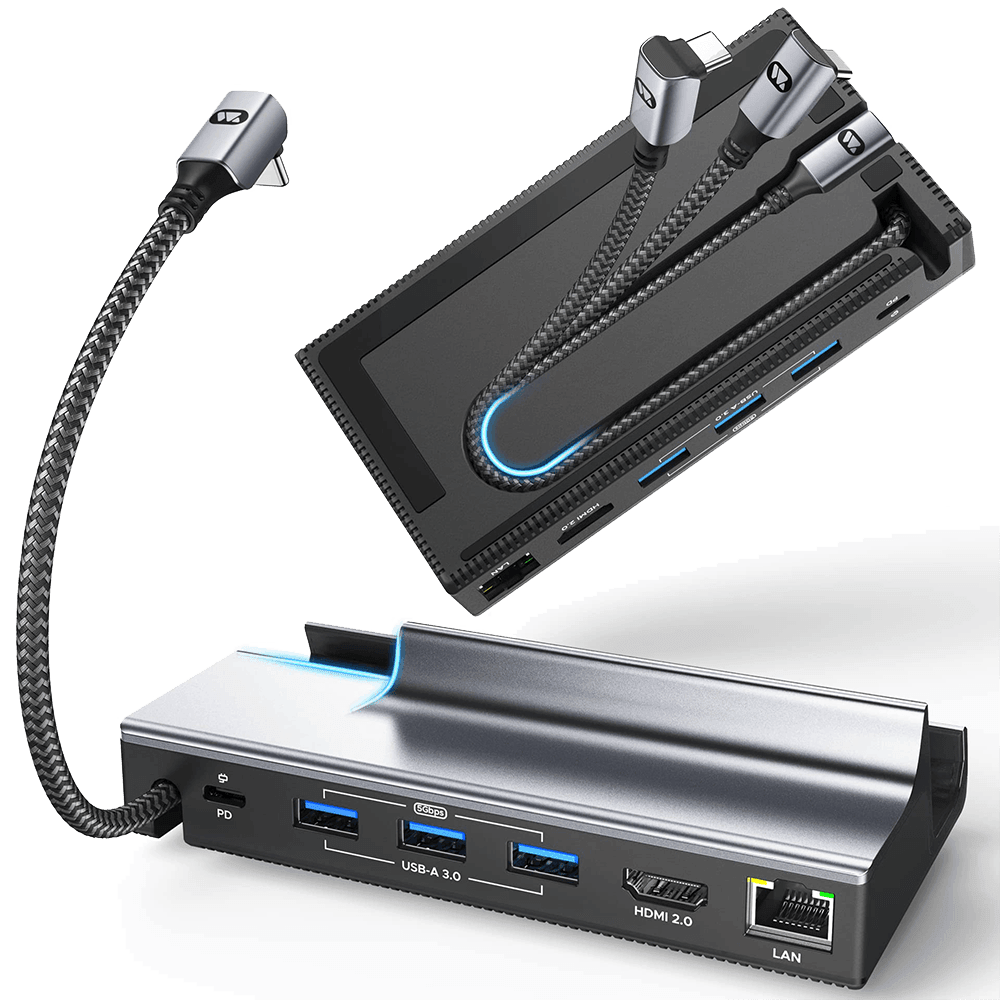 Practical&Ergonomic Design Details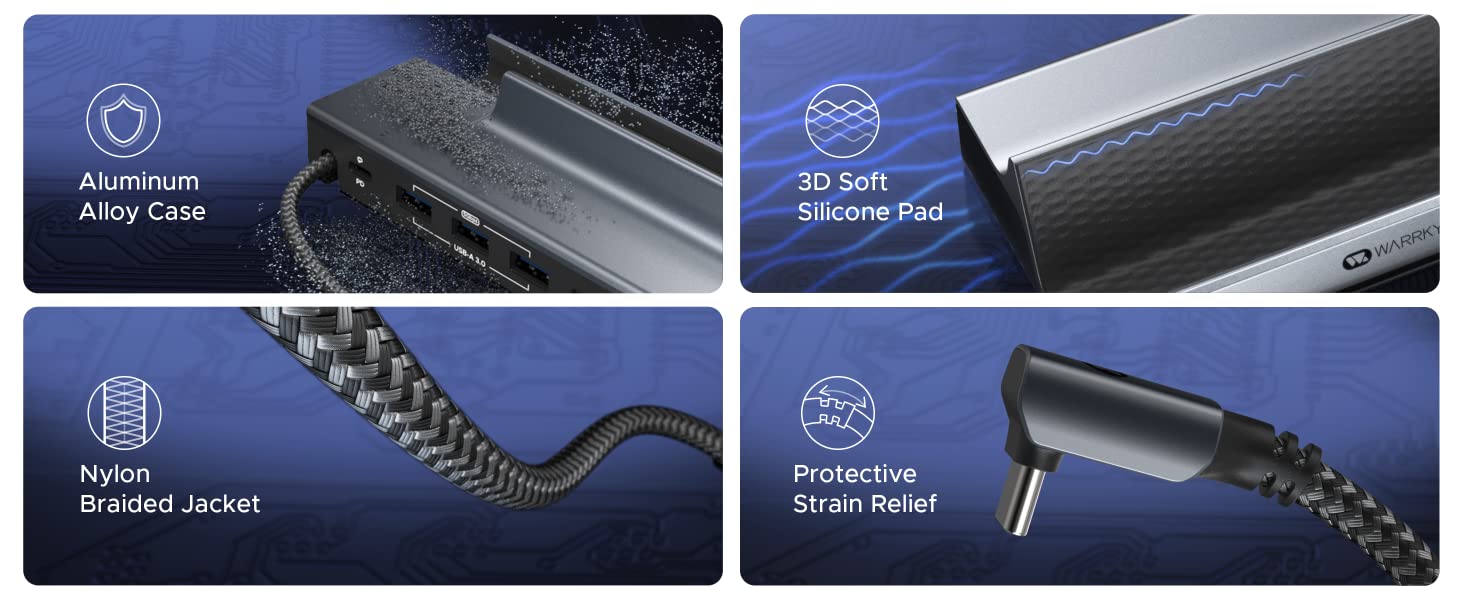 What should I do if I can't get 4K resolution with some games?

The settings of some games are limited to the default 1280x800 in Gaming Mode. Please turn to Game Settings>Properties>General>Game Resolution to achieve higher resolution. Meanwhile, make sure HDMI ports and cables are HDMI 2.0 or above.
Does the package come with a charger? What kind of charger would be a good choice?

No, there's no charger in the package. We strongly recommend the official Valve Steam Deck charger which proves to be the most stable one in terms of compatibility while third-party chargers face various compatibility issues like "slow charger" hint.
Why is the display functioning with problems like flickering or black screen?

Connect the dock with the original charger for sufficient power. Change an HDMI cable (version 2.0 or above). When playing 3A games, lowering the resolution would increase the frame rate. Update the Steam OS to the latest version.
Is the hub compatible with other devices with Type C like Nintendo Switch or laptops?

It works for most Type C devices but it requires the Type-C port to feaure the video output function to utilize the HDMI 2.0 port. Typically, USB C 2.0 or 3.0 cannot achieve that. Not compatible for Nintendo Switch.
Why am I not getting a clear vision on my Hisense TV with the HDMI connection?

Could be setting issues. On Hisense TV, please go to Settings > TV Input > HDMI Mode > switch from Auto to Standard.