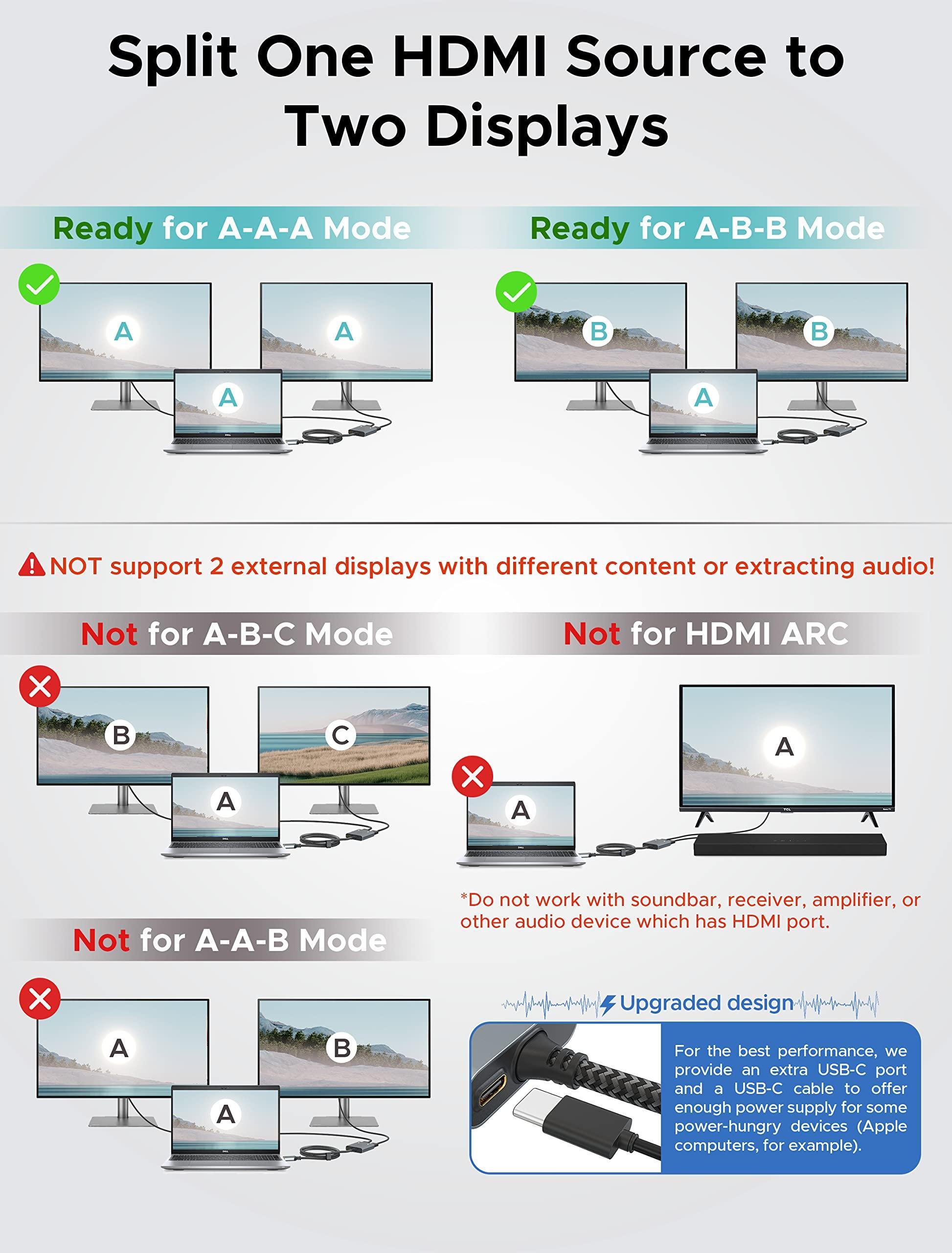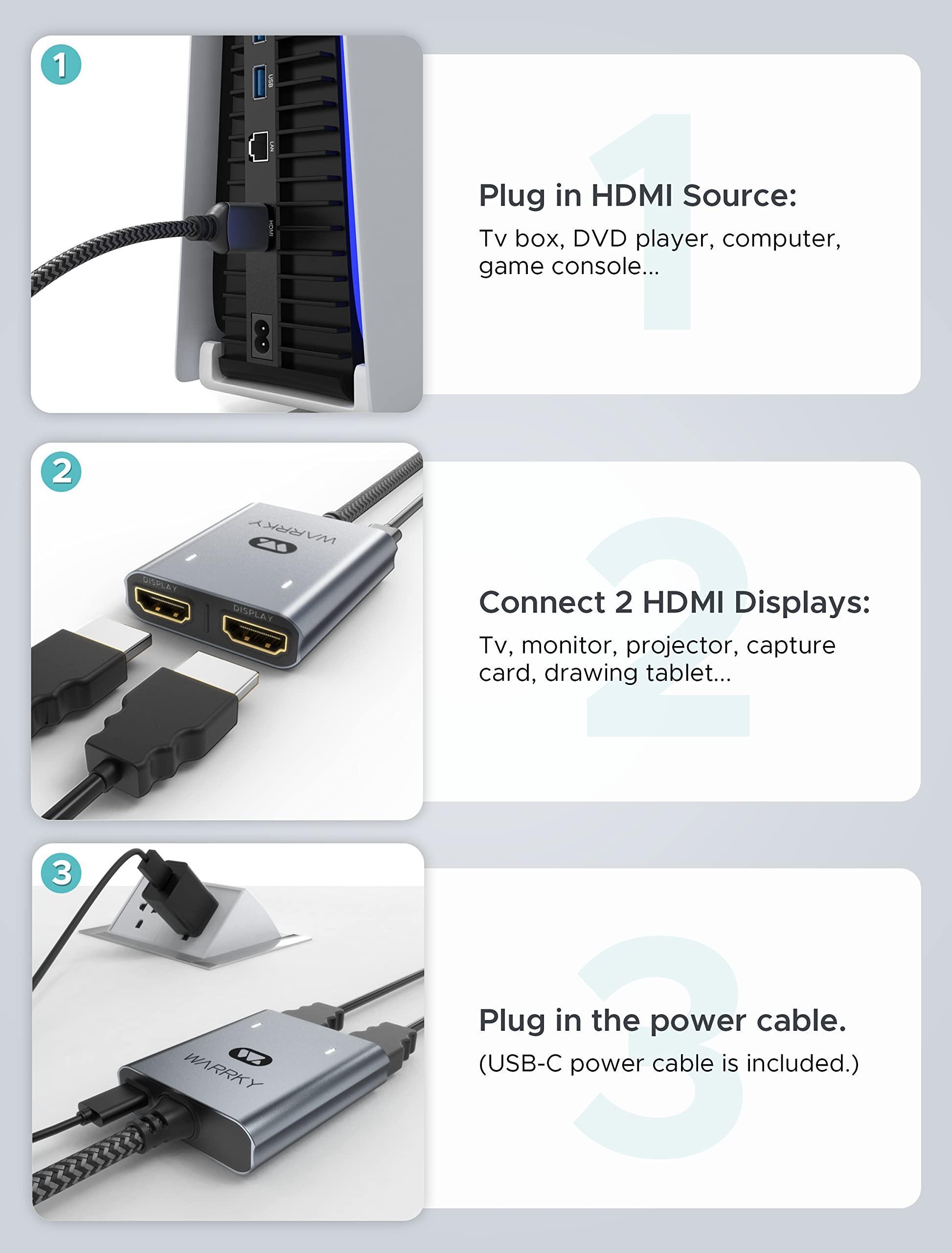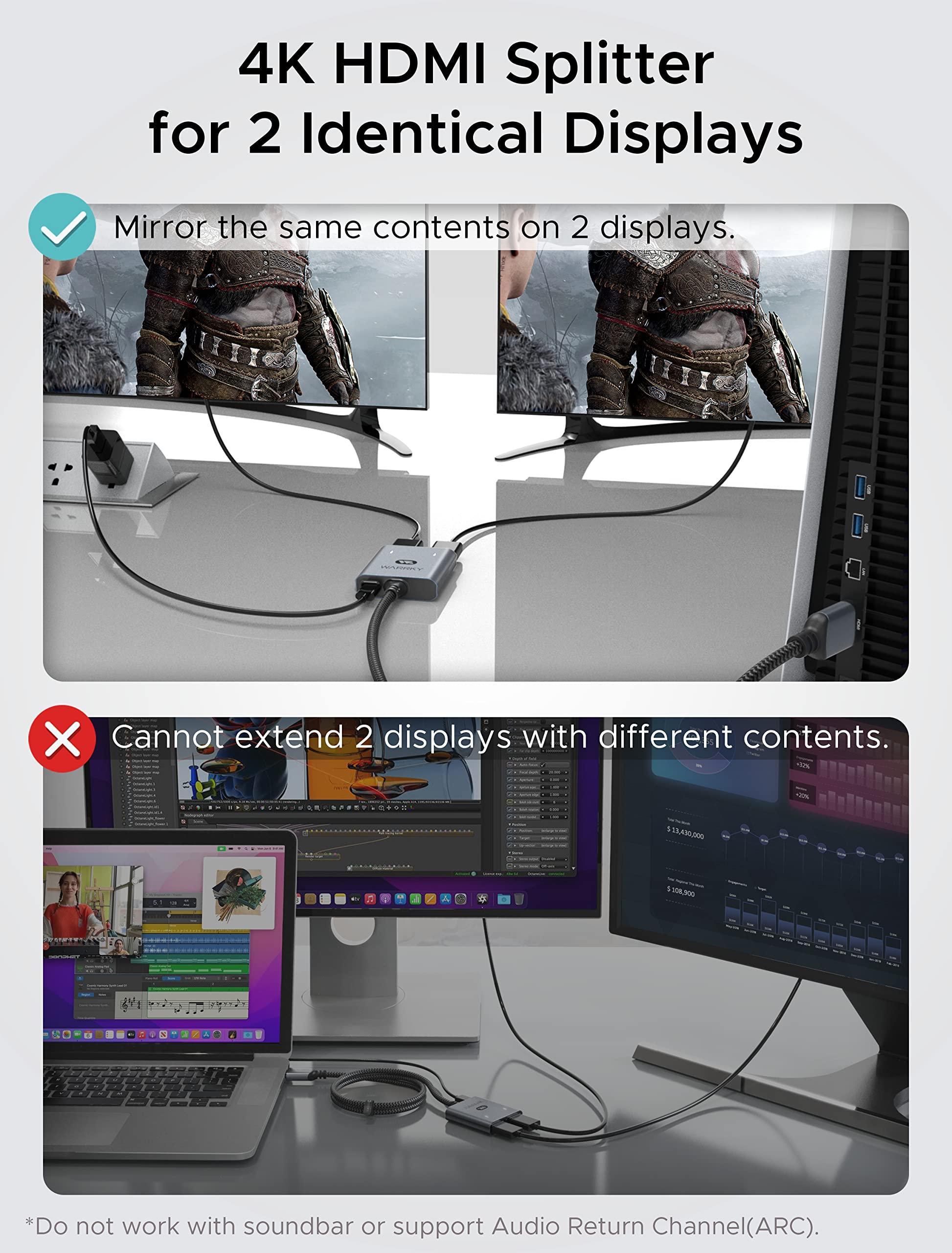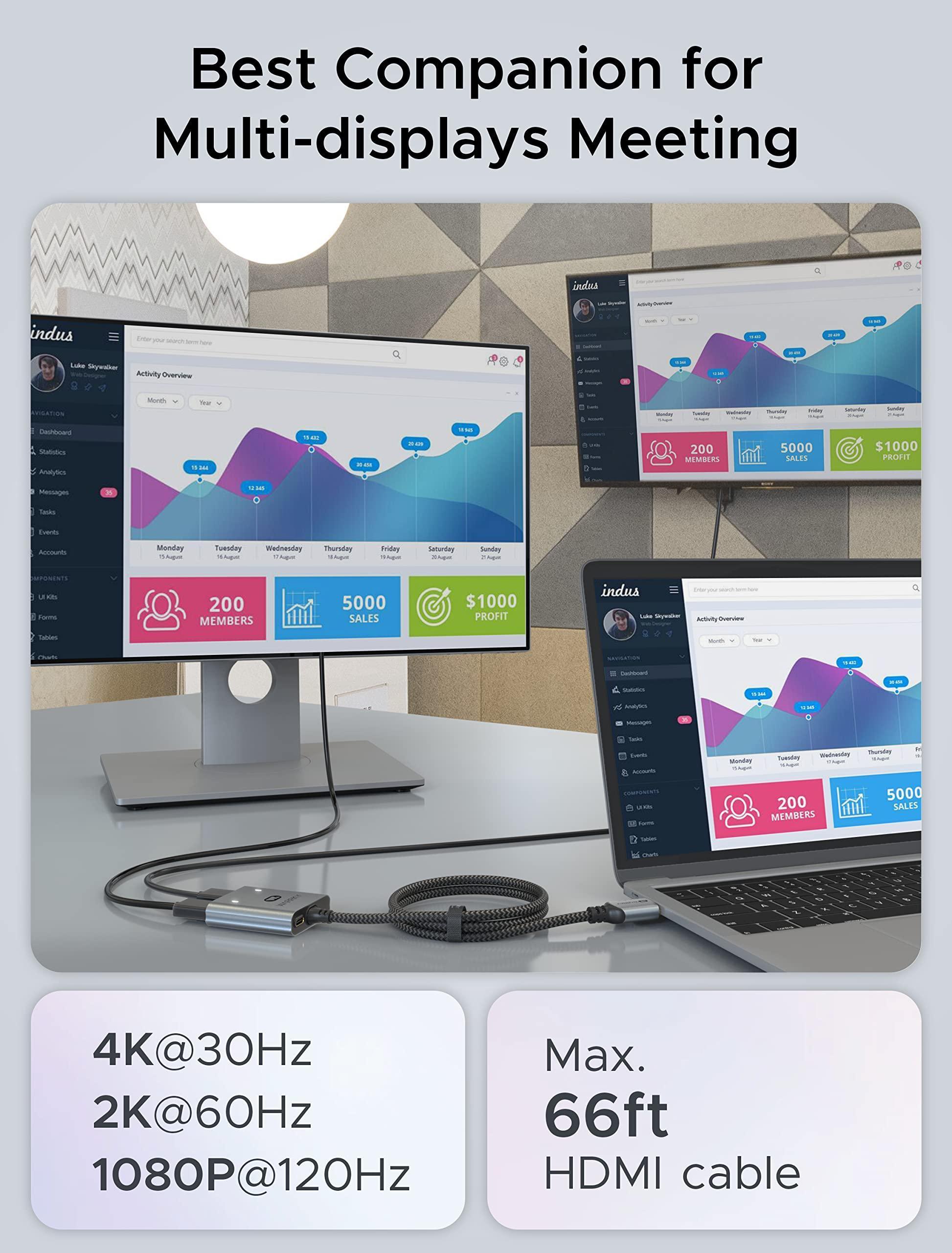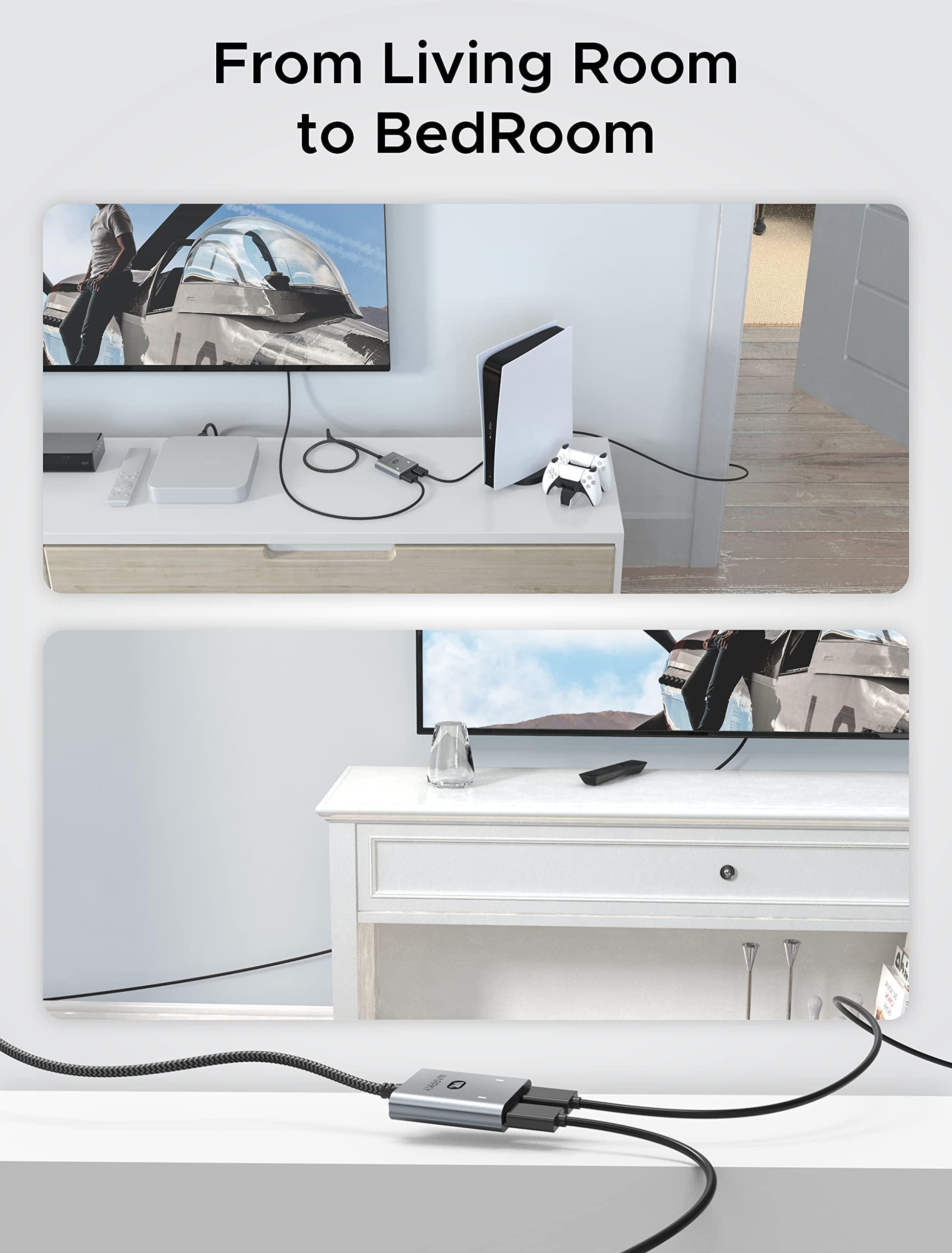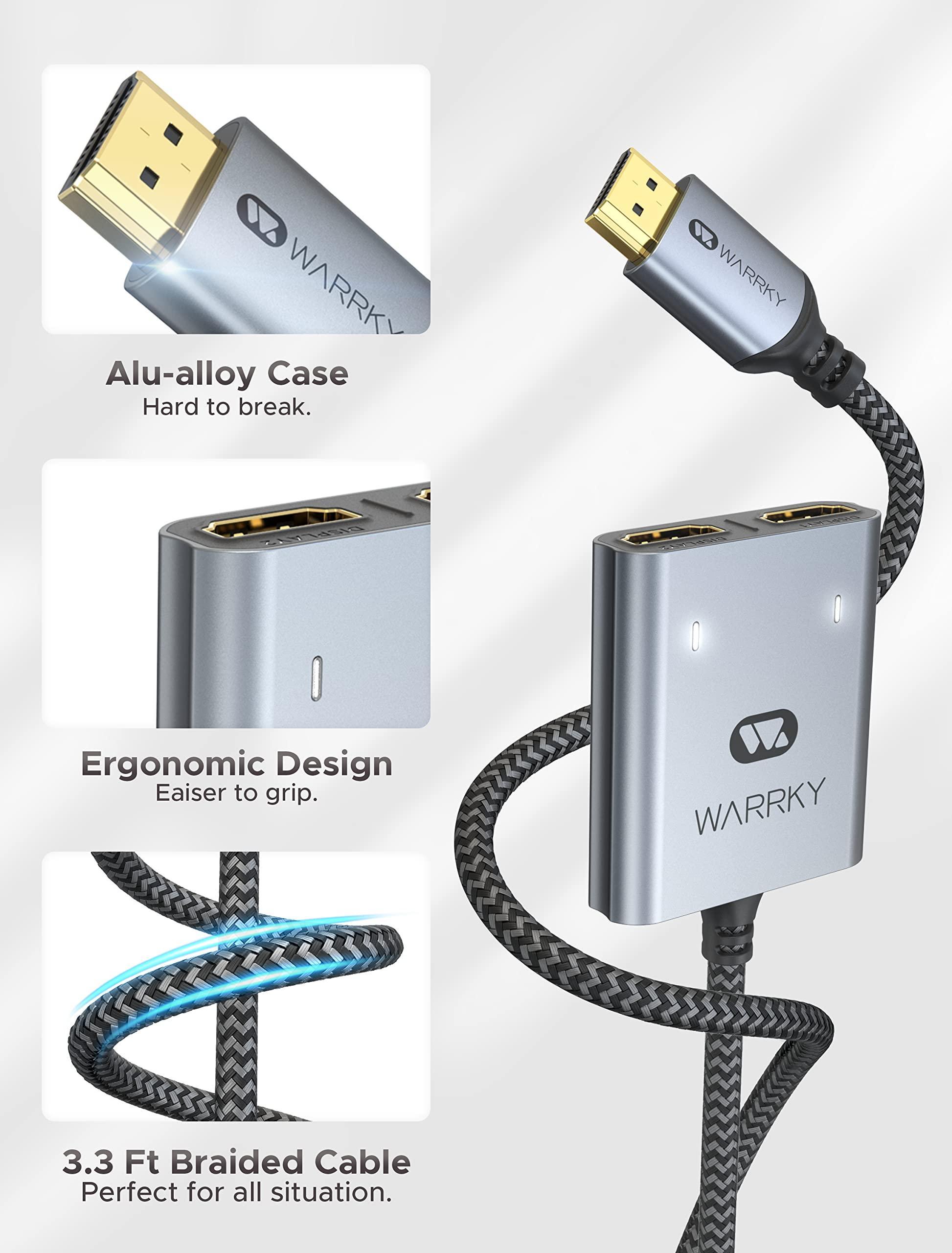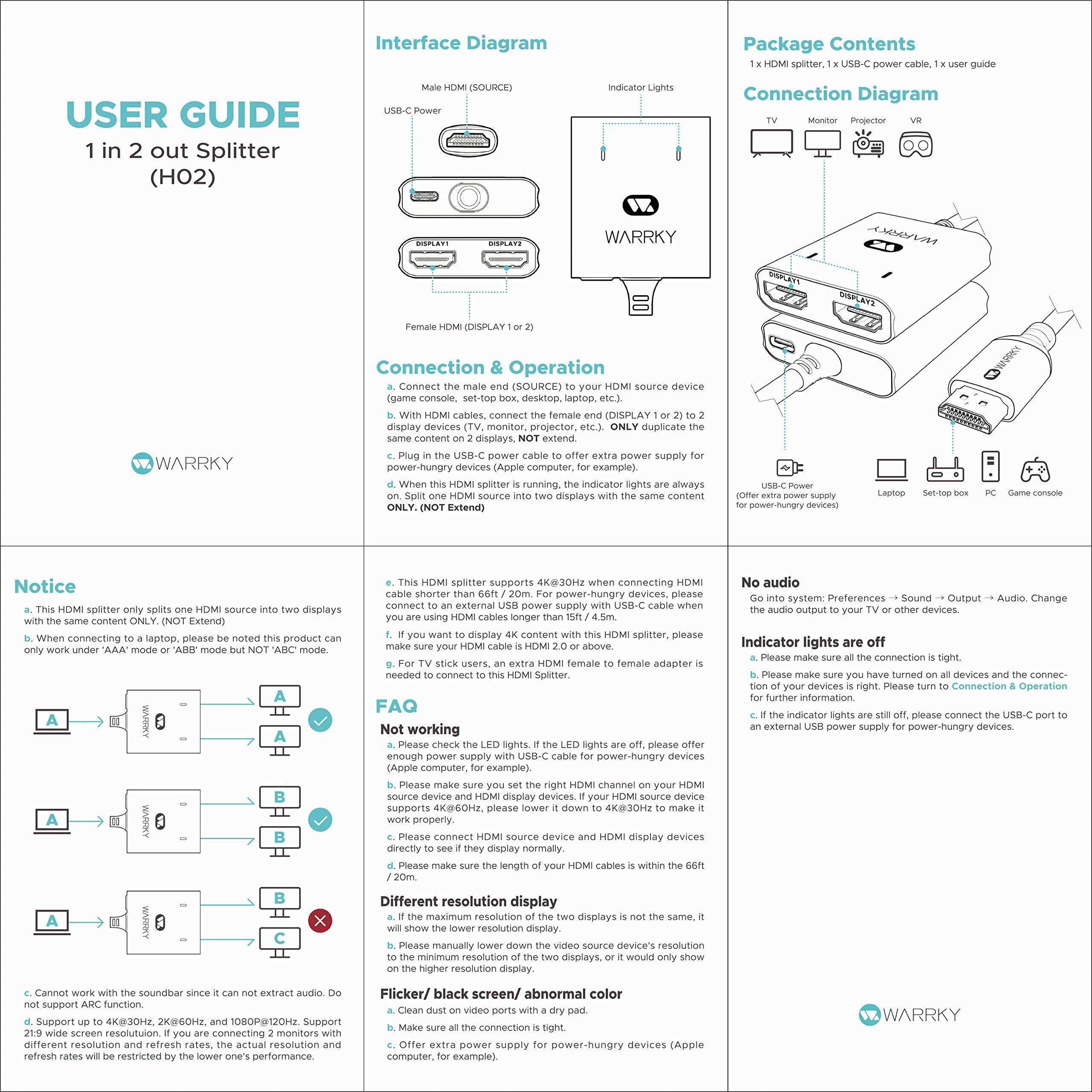 4K 30HZ HDMI Splitter 1 in 2 out 3.3ft Silver Gray
---
4K HDMI Splitter 1 in 2 out (NOT SUPPORT EXTEND different contents on 2 Screens)
WARRKY HDMI splitter is designed to duplicate the same signal to 2 screens and help you to view the same contents on 2 displays or lower the number of times you swap HDMI cables. You can watch multiple TVs in different rooms, or in the same room.
Unparalleled Materials & Unique Design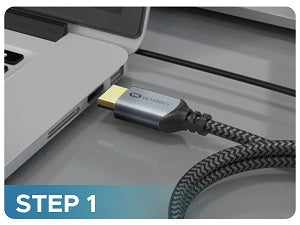 Connetc 1 HDMI SOURCE device
Connect the male end of this HDMI Splitter to your TV box, computer, PS5, PS4, Xbox, Nintendo Switch, DVD player, and more.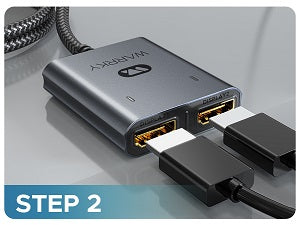 Connect 2 HDMI DISPLAY device
Connect the female ends of this HDMI Splitter to 2 display devices such as TV, monitor, projector, drawing tablet, capture card, and more.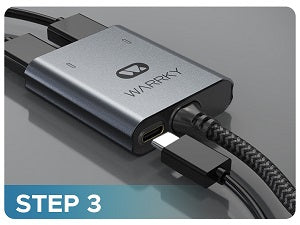 Plug in the USB C power cable
Plug in the the USB-C power cable to any USB-A equipped power device for stable connection.
For example, connect the USB cable to your PC or TV.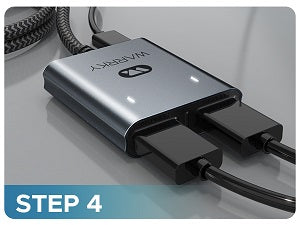 Check the LED lights
The LED will light up and stay on when all the connections are done and this HDMI splitter are working properly.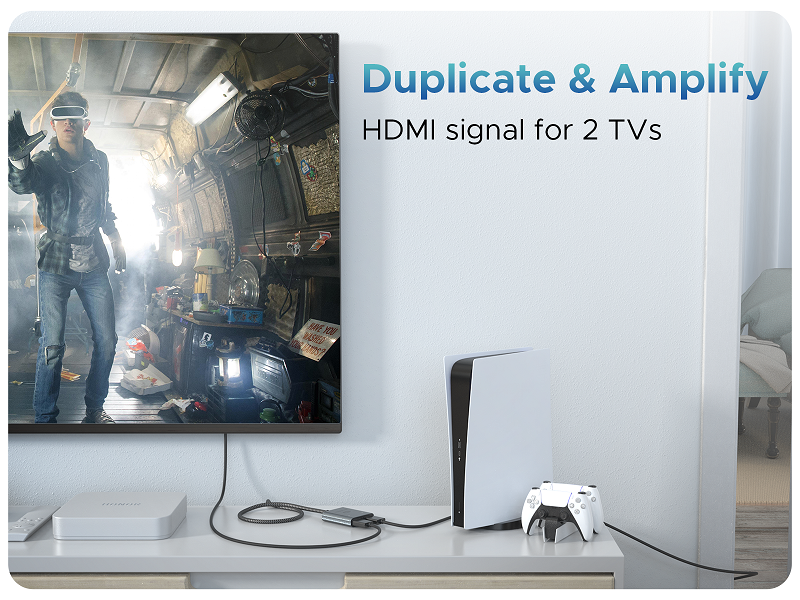 HDMI Splitter 1 in 2 out
Plug and play solution for duplicating the same content on two displays!
- This HDMI splitter 1 in 2 out supports 4K@30Hz, 2K@60Hz, and 1080P@120Hz. Backward compatible with 1080i, 720p, 720i. Support 4K@60Hz YUV 420 for PS4, PS5 and Xbox Series X/S
- HDCP 1.4 compliant. Support DTS-HD/Dolby-true HD/LPCM7.1/DTS/Dolby-AC3/DSD/HD(HBR).
- With the powerful chipset solution, this HDMI splitter for dual monitors supports up to 66ft/20m HDMI cable. Much longer than the average standard. The best solution for complicated set-up.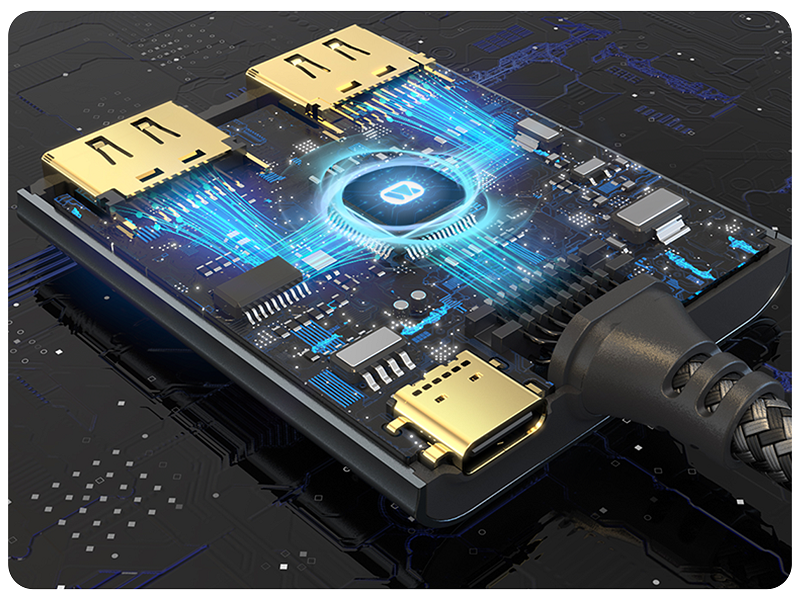 Multi-purpose HDMI Splitter
Mighty chip for stable performance and universal compatibility.
- From 1 source (input) device: TV box, computer, PS5, PS4, Xbox, Nintendo Switch, DVD player, and more.
- To 2 displays (output) device: TV, monitor, projector, drawing tablet, capture card, and more.
Help you to split HDMI signal for office, meeting, entertainment, drawing tablet, stream game and more!
*Please be noted that this HDMI splitter only duplicates the same content on 2 displays, not supporting extending different content.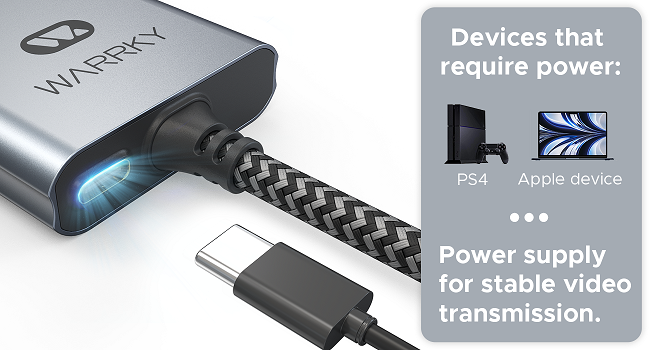 Reversible USB-C power port:
- Plug in the USB-C cable (included) especially for devices like apple devices, PS4, TV box. Please make sure the HDMI splitter is powered when it is not working properly.
- Reversible USB-C port, more convenient than micro USB.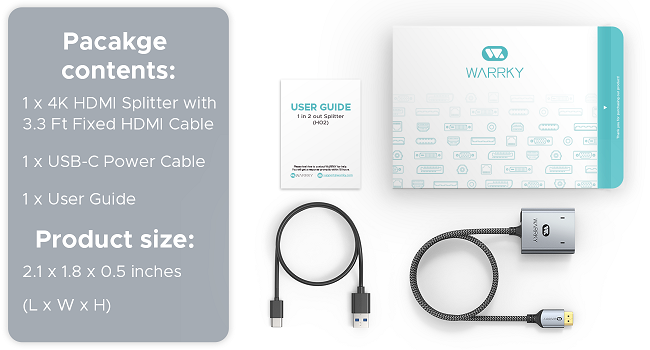 Package contents:
- If the splitter does not work properly, please check the USER GUIDE included in the package.
- Comes with a fixed 3.3ft HDMI Cable. Long enough for most situations. Save you an extra HDMI cable. Cost-effective solution for your set-up.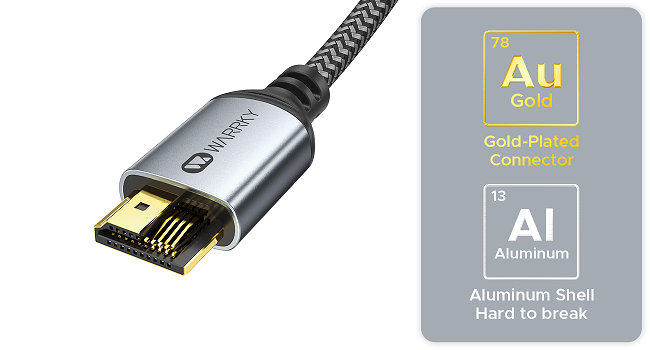 Premium material:
- Gold-Plated Plug: Maximum conductivity. Withstanding thousands times of plug and unplug.
- Alu-Alloy Shell: Hard to break. Much more durable than plastic shells.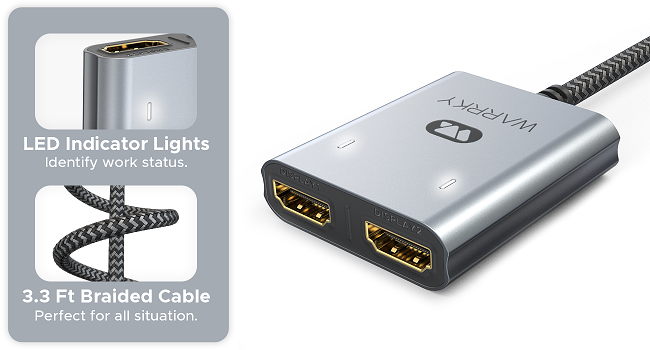 Thoughtful designs:
- LED Indicator Lights: Identify the working status of your devices.
- Nylon Braided Cable: Durable nylon braided jacket. This HDMI Splitter withstand any yanking, twisting, stretching, or dropping.